Best Gift Cards to Get for Kids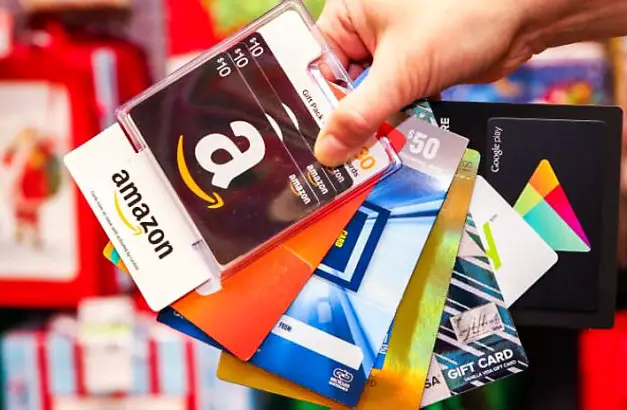 Below we list the best gift cards you can buy for your kids. Weather its the holidays, birthday, special event or just because its Tuesday, your kids will love these gift cards!
Walmart or Target gift cards
Target and Walmart have a large selection and variety of products kids would want to buy. These products come in a wide range of prices and they have stores everywhere, including online.
Visa gift cards
Back in the day I would get cash from my parents and head down to the local candy store for some sweet tooth shopping! But these days, everything is electronic. So instead of cash, try a Visa gift card. It's just like cash, but easier to manage and easier to track the gift cards balance. Plus you can use it to purchase items online, you cant do that wish cash.
iTunes gift card
We all know kids love music. iTunes makes purchasing music affordable, easily accessible, offer different types of music your kids would enjoy and provide movie and apps for all different ages.
Movie gift cards
Another treat for kids is going to the movies. A gift card at a local theater or Fandango, which can be used at pretty much any theater, would be the perfect choice for kids who want movie night with the family or friends and maybe want some popcorn or some snacks to go along with their movie adventure.
Amazon.com gift card
When my kids shop online, their first choice is usually Amazon.com. They have a big selection of products for all ages. Just watch out for those shipping charges, they could add on additional fees that may put you over budget.
Ice cream gift cards
My kids love the idea of going to get a treat and being able to buy it on their own. Some of their favorite are ColdStone Creamer, Baskin Robbins and Dairy Queen. You can also check out your local ice cream store to see if they offer gift cards as well.
Fast food gift cards
Though we want to make sure our kids eat healthy, some times a treat to your local fast food restaurant might be in order. These days these places also offer healthy choices for your child. My son loves Subway. I purchased a $30 dollar Subway gift card for him a few months ago and he still has money left over. Some other favorite places are McDonald's, Burger King or Taco Bell.
Clothing store gift cards
I put clothing store on here assuming you are putting a usable amount on the gift card. Parents know clothes can be expensive, but stores like Old Navy or Forever 21 have sell affordable clothing. Or you can always get a gift card to a department store that has a wide variety of clothing brands.
Sporting goods gift cards
If your child is into sports, then a sporting goods gift card to places like Dicks Sporting Goods or Sports Authority would be a good choice. As a warning though, it can be expensive.
Shoe gift cards
Something kids are always in need and want, shoes. You can find stores with decent priced shoes like Payless, but growing up you know they want name brand to show off at school. Footlocker is a great place to find shoes that are in style. But again, a warning that it can get expensive.
The gift cards listed above have a lot of uses for kids. However there are plenty of other places to get gift cards that your kids would surely love like bowling, or at a water park. For more ideas for your kids make sure you browse our site to view other gift cards merchants.